Krippa Family Psychological & Wellness Services
Description
It is extremely meaningful to us that our number one source of referrals are our current and past clients. We have clients that travel hours to see us each week. Our clients come from as far a way as Wilmington, Virginia, & South Carolina.  So whether you are coming in from right next door or traveling 2 hours to get to us we are going to make sure that you are our priority.
Services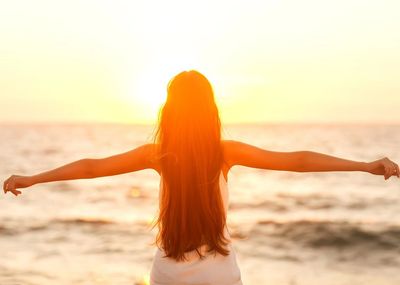 Concerns
Some problems that might benefit from Psychotherapy:
ADHD
Addiction
Anxiety
Attachment
Adoption Issues 
Depression
Suicidal Ideation
Trauma and PTSD
Obsessive thinking or behaviors
Behavioral Problems
School Problems
Relationship concerns
Social skills difficulties
Difficulty keeping and making friends
Parenting Concerns
Postpartum depression
Individual & Group Therapy
Children, Teen, Adult Psychotherapy, Holistic Psychotherapist
We have providers that utilize a variety of techniques including:
Cognitive Behavioral therapy
EMDR
Behavior therapy 
Play therapy techniques
Sandtray therapy Specialist; One of the Founding Members of the International Association of Sandtray Therapists
Internationally Credentialed Sandtray Therapist #19-016
Certified Havening Technique Practitioner
Somatic and experiential therapies
Reality therapy 
Relational therapy 
Attachment and bonding
Parenting coaching
Art, music, drama, role play, and animal assisted therapy when appropriate.
Family Therapy
Behavioral Problems
Communication skills
Attachment Parenting 
Postpartum depression
Parent Coaching
Infertility
Psychological Evaluations
Evaluations help determine the underlying causes of many issues that bring people into therapy. These may include concerns over possible
ADHD
School Problems
Emotional and behavioral problems
Psychological Evaluations are also often required prior to adoption and as pre-employment screenings.
Psychological Evaluations and Assessments may include 
IQ testing
Achievement testing
Adaptive behavior
Screenings for depression and other mental health concerns
Personality style
Early Kindergarten Evaluations
At Krippa Family Psychological & Wellness Services If you would like your child to be evaluated for possible Early Kindergarten placement NC school systems require an evaluation completed no earlier than April 16 of  each year. I recommend that early kindergarten testing should be completed and submitted to your school by June or July. However, the report and portfolio can be turned in no later than 30 days after your child's fall semester starts.
What is required: 
North Carolina schools require a  child portfolio including samples of your child's work, letters of recommendation, and  I.Q. and achievement test results. Early entry to kindergarten testing must be done by a private practice psychologist.  To qualify for early placement your child will need to score at the 98th percentile or higher on the I.Q. test and at the 98th percentile or higher in reading OR math on the achievement test. #teengroup #substanceabuse #mentalhealth #teens #teensupport
Working Hours
Now Closed

UTC - 4
Monday

8:00 AM - 8:00 PM

Tuesday

8:00 AM - 8:00 PM

Wednesday

8:00 AM - 8:00 PM

Thursday

8:00 AM - 8:00 PM

Friday

8:00 AM - 8:00 PM

Saturday

8:00 AM - 8:00 PM

Sunday

Day Off